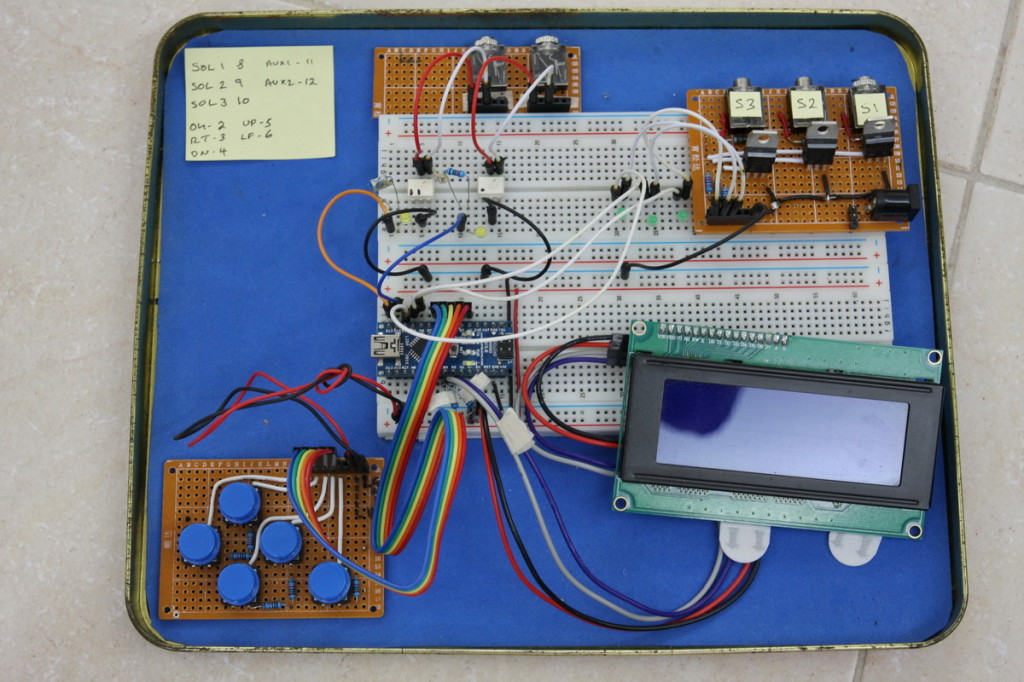 Here is my solenoid valve controller; version 0.1. It can control 3 solenoid valves and has 2 triggers.
It is designed to control the valves and then send a signal to another Arduino which controls the camera. However, it can be connected directly to a camera if required.
The software is still a work in progress but I have all the major parts working.
Up to 9 drops with control over the valve to use, delay before, the delay after and the drop size
I also included a "quick" 1 drop and 2 drop mode.
Main Menu:


1 Drop
Set which valve, the drop size, delay before, delay after.
Add increments to the above settings and set infinite loop.
Add a delay between loops

2 Drop
Has the same settings as 1 Drop


Multidrop
Allows up to 9 drops. No increment settings yet.


Set trigger delay

Update
Since posting the above I have completely re-written the code and made changes the circuit. This then became a version 2.
Added to version 2
Focus control
Buttons to drain the valves
Buck power converter instead of 7806
On/off switch
Remote start button
F9Z24N mosfet used instead of a diode on the Arduino vin line (less voltage drop)